Student Tours of Sicily
University and college trips to the world's multicultural island
It's "the other Italy." And the other Greece, Normandy, Catalonia and Maghreb. A tour of the world's most conquered island is like visiting five or six countries in one place. There are impressive Greek temples, Norman cathedrals full of Byzantine mosaics, Catalonian Gothic castles, and even a few Arab palaces.
Sicily has been home to Greek tyrants, German emperors and Fatimid emirs. The history of Sicily makes for fascinating reading, and even more interesting study.
Sicily Concierge can handle your group's entire trip: lodging, dining, guides, ground transportation, logistics. If you're reading this, there's a very good chance that you've already read similar statements from other travel firms. How is Sicily Concierge different?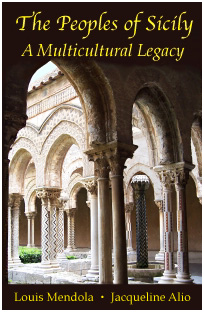 • The learning aspect of the tour is given special emphasis. We have consulting arrangements with some of Sicily's leading historians – for example, the authors of The Peoples of Sicily, a defining work on Sicilian history and culture. Frankly, hardly anybody else in Sicily has access to such invaluable expertise in planning a historic or cultural tour for students.
• We can include a lecture by one of these authors in your group's tour. These are native speakers of English. (It is extremely difficult to find Sicilian historians and archeologists who speak English even passably, and virtually none have had their work published in languages other than Italian.)
• We have an office and staff in Sicily. A real office with full-time employees. You won't be working through an intermediary agency or part-time travel agent outside Sicily or outside Italy. This means, for example, that you can discuss details with your tour leader or guide before your arrival.
• Because there's no intermediary, pricing is competitive, and usually better than what you might be quoted elsewhere for comparable lodging and service.
• Being "on site" in Sicily – we're Sicily specialists – gives us firsthand access to details that can make your group's experience more enjoyable. For example, we provide students who have evenings at leisure in Palermo (Sicily's largest city and a popular base or starting point for itineraries) an information sheet on affordable restaurants and night spots in town, and of course we upload a special, smartphone-friendly web page with the same information and maps for their use.
• While it is possible to plan any kind of tour, even a very general one, we offer insightful, pragmatic suggestions for specific itineraries. This might focus on Siracusa for ancient Greek culture and the early history of Judaism and Christianity, or Palermo, Monreale and Cefalù for medieval history. On occasion, we've even planned tours dealing partly with social issues; one featured a lecture by the author of a book on organized crime. We have also included things like lunches in the country.
• Peace of mind is essential when you're traveling with a fairly large group of college students. You know that student groups present unique challenges. We've dealt with everything from lost passports to emergency hospital visits. There's no substitute for having direct contact with your tour's organizers while you're in Italy.
Planning, Itinerary, Pricing
To begin planning your group's visit, contact Vincenzo or Valeria at info@sicily-concierge.com indicating "student trip" in the subject line, or by phone at +39 091 626 9685, or fax +39 091 380 9900. From the United States or Canada you may also contact us at 312-239-0420, and from Australia 61-28011-3849. (Please remember that there's a six-hour time difference between Central European Time here in Italy and American Eastern Time in Toronto and New York.)
Legal Information: Tradizione Turismo by Chat & Tour, Via Generale Sirtori 25, 90145 - Palermo, Italy. Full Travel Agency Licence Number: 996/VII/Tur-Sicily • IATA Tids 96 27583 0 • VAT (Partita IVA): IT04943140824 • ASTA Member Number: 900166379 • Site Member: ID 9310610 • NTA Member: TID 034 250. (Read more about us.)
Details: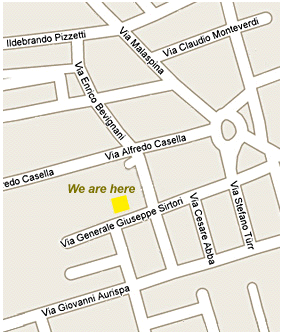 Service is governed by the laws of the Italian Republic and the European Union. It is the responsibility of each participant to be in possession of the necessary travel document, such as a valid passport (see the following section). Basic services are insured in compliance with Italian law. Certain fees, particularly admission fees at archeological sites, are understood to be beyond the tour operator agency's control and therefore subject to change without notice.
Hotel ratings are those established by the Italian travel commission and may differ from those indicated in privately-published travel guide books or websites. Billing is processed through the tour operator, based here in Palermo, Italy (i.e. Chat & Tour's Tradizione Turismo). In the event that the client effects cancellation at any time prior to departure, the agency's sole responsibility and liability is limited to refunding the client the amount it has received in payment for the tour up to that date, less any cancellation fees in the event of cancellation within five weeks of the tour's start date. This policy also applies to late cancellations by individual students scheduled to participate in the tour.
TRAVEL TIPS
Visas: If you're an EU citizen you probably won't need a visa to enter Italy. Visitors from certain other countries in the "visa waiver area" can visit Italy for up to 3 months without a visa, though their passports must be valid for the entire duration of their stay. These countries include the UK, USA, Canada, Japan, Australia and others. A student visa for study in a country of the visa waiver area does not necessarily permit travel into other countries in the area (such as Italy). The holder of a passport from, for example, China or Turkey, must obtain a visa to enter Italy. Check the Italian Foreign Ministry website or contact the nearest Italian consulate to see whether you need a visa to visit Italy.
Credit Cards: Some restaurants and shops only accept cash. Mastercard and Visa are the most widely accepted credit cards; fewer Sicilian establishments accept American Express.
Currency Exchange: Italy's currency is the euro (€). Banks cannot exchange large amounts of currency, usually limiting transactions to €400 at a time. Visit the currency converter for current exchange rates.
Dining: Lunch, the main meal of the day, is usually served around 1, dinner at 8. Expect exceptional Sicilian wines, but no poultry. Few restaurants in Sicily serve chicken, which is roasted on a skewer and sold at stands as a take-away meal. Pizza is an evening food, and coffees containing milk (cappuccino) are usually served only in the morning.
Tipping: 10 percent is normal in restaurants.
Smoking: Not permitted in restaurants or in any buildings open to the public, including stores and hotels.
Safety: To discourage purse snatchers women should carry small purses, if any. Along streets, carry your purse on the side away from traffic, as some thieves steal them while riding motor scooters. Backpacks should not be worn (but instead carried) in crowded areas or on buses.
Dress: In churches, including Monreale Abbey, Cefalù Cathedral and Palermo's Palatine Chapel, women should not enter with uncovered arms or wearing miniskirts or very short pants. Men should not enter wearing short pants.
Weather: Visit Best of Sicily's weather page for forecasts and current conditions.
Business Hours: Many stores and offices are closed in the afternoon from 1 until 4, when they open until 7 or 8.
© 2014 Chat & Tour, Palermo, Italy.

Print this page