---
Home • About Us • FAQs • Independent Travel • Conferences & Events • Students • Sicily • Contact
---
Our genealogist wrote the book on Sicilian family history!
The first book. Genealogy is your personal link to the past. Sicily offers the world's best resources for discovering family history. Let's see how these tours work.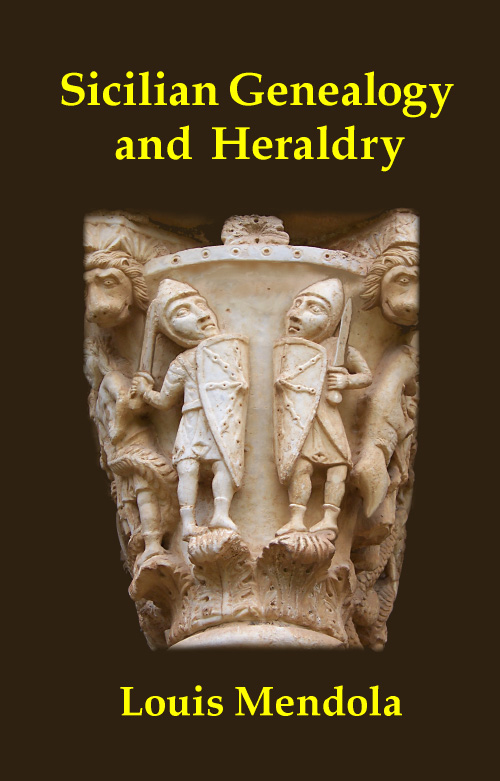 The first step is research into your Sicilian ancestor's lineage. This presumes that you know where and when he/she was born. As Italy has no central archives for genealogical information, this usually entails a research trip to an ancestral locality, which must be determined with certainty before research is begun.
In the "typical" case, research is then conducted in local vital statistics records from, let's say, 1890 back to 1820, with some information in the eighteenth century.
The initial research is quoted based on a daily rate of 600 euros (with additional travel expenses in some cases) and usually takes three months to complete. This fee is the minimum and in most cases the research described can be completed in one day (this is the limit normally agreed upon). We cannot guarantee the number of generations or ancestors discovered, but it is possible to construct a fairly complete record if a family resided in a certain town for a century or more. Information such as professions is revealed. It is sometimes possible to determine the street (though not the house) where a family lived.
The next step is planning your tour, which would include popular attractions in Sicily in addition to an ancestral city or town. The price would be based on the personalized tour's complexity, number of participants, and itinerary.
Though we do not accompany or guide clients on actual research trips (the research will be completed before you arrive), it may be possible to visit an archive with you to see some original documents when you come to Sicily on your tour. Some documents contain an ancestor's signature. Where historical documents cannot be photographed, certificates will be provided, along with a bibliography documenting the sources accompanied, of course, by a pedigree (family tree) and narrative history.
We can plan your tour for a group of any size, whether it's two, twenty or more. We can also plan a family reunion in Sicily as a catered event (reception or dinner) in a rural setting.
Sicily Concierge works exclusively with professional genealogists and licensed travel agents, not amateurs. This kind of research and tour should not be confused with those advertised by "researchers" or "consultants" who drive you around Sicily in their own car or van. As described on our home page, the travel services of Sicily Concierge are fully insured for liability.
Contact us to begin.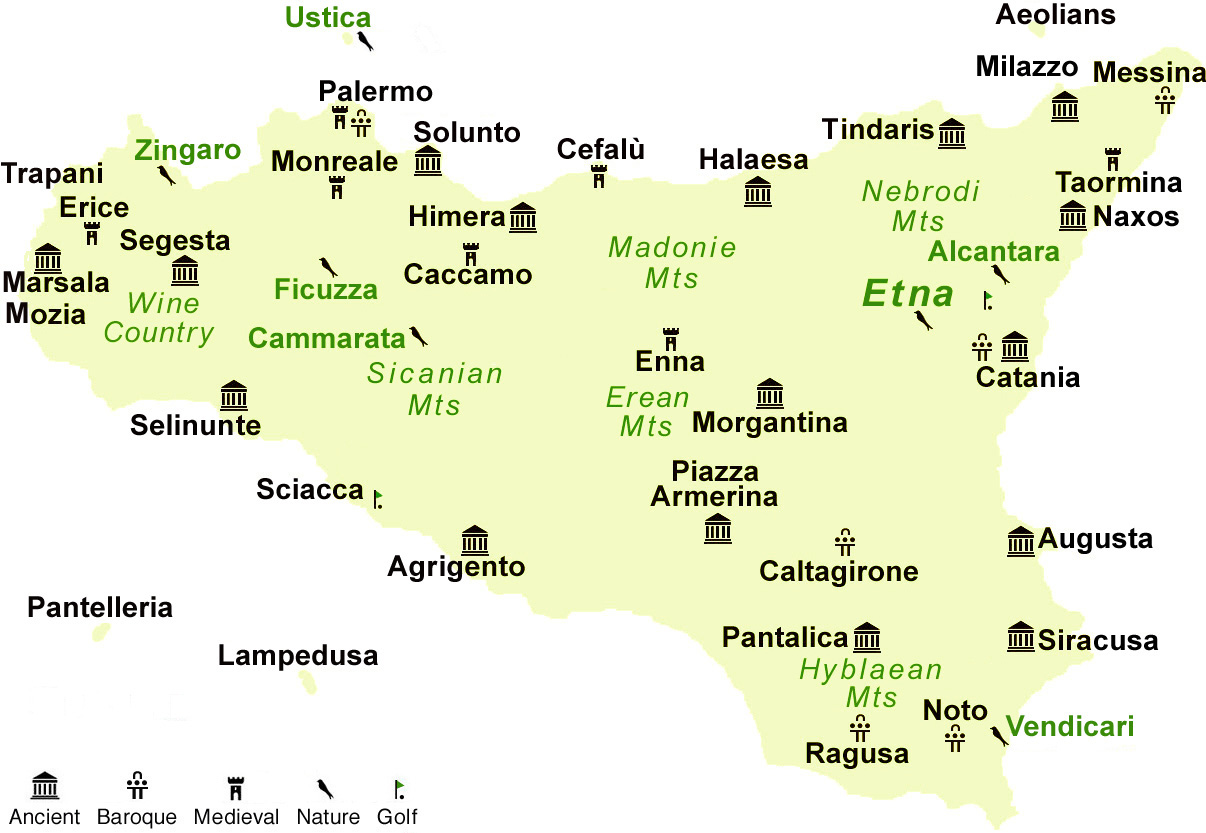 ---
Home • About Us • FAQs • Independent Travel • Conferences & Events • Students • Sicily • Contact
---
© 2008-2018 Sicily Concierge and Best of Sicily